20th Annual Labor Day Tournament Around The Corner!
2018 Labor Day Silent Auction Fundraiser
Hosted By KO Brewery Friday Aug. 31st. 7PM
This years Friday night event will be hosted by KO Underground Brewery. We will host a silent auction from 7:00 PM- 9:00.PM. Drinks and Food will be served along with a live DJ to get the party started. WE HIGHLY ENCOURAGE ALL PLAYERS ATTEND! This will be a great event with proceeds going to our league. More info will be provided in the coming weeks! Please Contact Sandiegostickball@gmail.com if you would like to help with the event.
Labor Day on the streets of Little Italy
May 15, 2018--
We are officially open for registration for full teams for our 20th Annual Labor Day Stickball tournament in Little Italy. The tournament will run from Saturday, September 1st through Monday, September 3rd. We will have up to 16 teams in this year's event, maybe even including a team from the East Coast. Please continue to check our website and Facebook page for updated information in the coming weeks.
To register, please visit our
contact
form below and email Sandiegostickball@gmail.com. It will be $325/team to participate and your team must have matching uniforms for the event. Payment must be made by August 15th to secure a spot.
You can also contact sandiegostickball@gmail.com
East coast coming out for labor day tournament in 2017
Registration open for 19th annual labor day stickball tournament in little italy!
Festa Fun in Little Italy
---
Thanks Fox Sports...Great Video!
Italian Festa in Little Italy Set For Sunday, October 9th
---
Young stars take 18th annual labor day title
---
Day 1 in the books, championship sunday tomorrow
---
2016 labor day tournament Schedule is out
THanks Cortez sportfishing!
---
Higher quality design and other labor day information
---
All league practice set for august 28th
Opening ceremonies set for friday, september 2nd at 98 bottles
---
let us know what you think of our new logo on facebook!
---
18th annual labor day tournament around the corner
---
Young stars take home 2016 Memorial day crown
---
Memorial Day: Saturday in the books, Fishsticks bring lumber
---
Memorial Day tournament schedule is out
---
1st Annual Memorial Day Stickball tournament
---
Street Rookies the new big kids on the block!
Vince blas Receives the 2015 Paul Ortiz Award
16th Annual San Diego Labor Day Stickball Tournament Nearing
San diego places 4th in 2015 bronx mdt Tournament
San diego fishsticks set to defend labor day title in NYC -- with the help of some friends
---
---
Offseason update
Shockers take home festa championship
5 days away!
Annual Festa stickball tournament - Sunday, october 12
Labor Day Tourney Helps Stickball Gain Traction on West Coast
Championship Monday Results:
Day 2 standings:
16th Annual San Diego Labor Day Stickball Tournament Begins
The tournament is underway. Check back frequently for updates, or follow @SDStickball on Twitter!
Less than a week to first "pitch"!
Powered by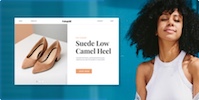 Create your own unique website with customizable templates.